Illinois Rx Card Media Center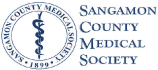 Free Prescription Assistance Program for All Illinois Residents
Sangamon Medical News (July/August 2014)
The Illinois Rx Card is a free statewide prescription assistance program that offers free drug cards to all Illinois residents. The program provides discounts on both brand and generic medications with an average savings of around 30%. The program has no restrictions to membership, no income requirements, no age limitations and there are no applications to fill out. Everyone is eligible to receive savings.
The Illinois Rx Card was launched to help the uninsured and underinsured residents afford their prescription medications. The program can also be used by people who have health insurance coverage with no prescription benefits, which is common in many health savings accounts (HSA) and high deductible health plans. Additionally, people with prescription coverage can use the program to get a discount on prescription drugs that are not covered by insurance.
There are currently more than 56,000 pharmacy locations across the country participating in the program, including all major pharmacy chains. To locate participating pharmacies and search medication pricing, go to www.illinoisrxcard.com. There you can also learn more about the program and print customized cards for your friends, family, employees, etc. No personal information is required to print a card and all prescriptions processed through the program are completely confidential. There is also a new smart phone app, Free Rx iCard, available to make obtaining a card even more convenient. If you are unable to obtain a card, you can have your prescription processed at any CVS or Dominick???s Pharmacy in Illinois.
If you have any questions or would like hard cards for your patients, contact Mike Woods, Program Manager for Illinois Rx Card, by sending an email to mwoods@illinoisrxcard.com.